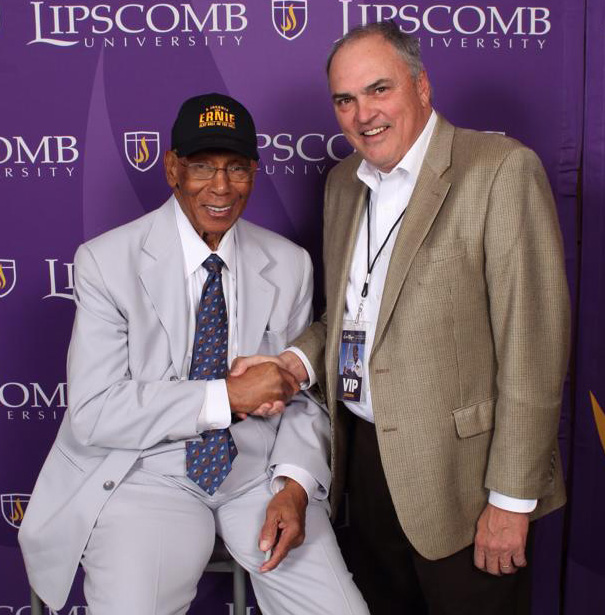 Eight years ago yesterday, on April 22, 2014, I was fortunate enough to meet "Mr. Cub", Ernie Banks, at Lipscomb University's "Don Meyer Evening of Excellence" event in Nashville. I patiently waited in line with Farrell Owens, and when I shook Banks' hand he asked, "What do you do?"
Caps for "Mr. Cub"
After explaining that I worked for New Era Cap, I told him I brought a few Cubs caps to give to him.
He said, "You did? Where are they? Go get them now!"
I excused myself and retrieved the small bag containing three or four caps, broke the long line, walked up and handed them to him. He thanked me profusely after looking them over and putting one on.
Sports Stories at Dinner
After the event, I was invited by Brent High to attend dinner with others, including with Banks and Don Meyer. The stories I heard were gems, and I am grateful to Brent and Lipscomb to this day.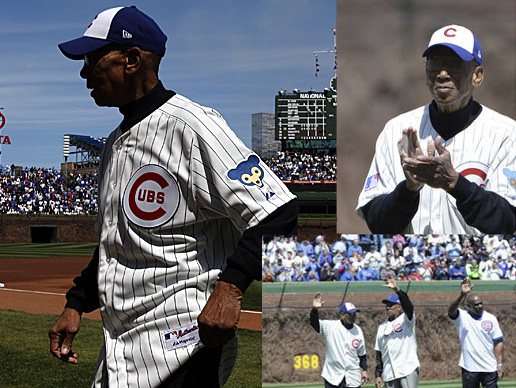 The next day was the celebration of the 100th anniversary of Wrigley Field, and Banks, who was elected to the Hall of Fame in 1977, was returning to Chicago the next morning to be at the historic ballpark. He spent 18 years with the Cubs after two seasons with the Kansas City Monarchs of the Negro Leagues.
He won National League Most Valuable Player Awards in 1958 and 1959. He finished with 512 home runs during his career, and was a member of 14 NL All-Star teams.
100th Anniversary of Wrigley Field
Much to my surprise, when he was introduced and walked onto the field during pre-game festivities, he was wearing one of the caps I gave him just the night before.
When one can meet a Hall of Famer, it is a thrill for a baseball fan such as I am and I have been fortunate to shake hands with a few. On the occasions when it has happened, I count each as a blessing just to be in the same room.
Tip of the Cap
But when there is an especially cordial one with a friendly, out-going personality as Ernie Banks, and he wears a gift I had for him at such a special event, I say, "My cap's off to you, Mr. Cub."
© 2022 by Skip Nipper. All Rights Reserved