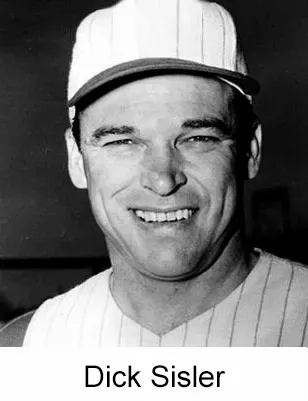 One of the more remarkable feats to take place at Sulphur Dell occurred on May 8, 1959, when the Nashville Vols made a comeback like no other.
With 2,672 fans on hand, the game versus the Memphis Chicks had already supplied several highlights, including Crawford Davidson's first inning single that continued his 10-game hitting streak, and quick double plays by both clubs.
The fourth inning provided extra "oohs" and "ahs" from the crowd, starting when Vols shortstop Phil Shartzer nabbed a swinging bunt that second baseman Carlos Castillo booted. Shartzer's throw barely beat Memphis pitcher Jack Brown to first base.
In the bottom of the fourth, Chicks center fielder Elio Toboso deprived Shartzer of an extra base hit by hauling in a long stroke near the wall.
Brown was throwing well and gave up only six hits through eight innings. Even with only two strikeouts, he was never in serious trouble. Buddy Gilbert's double was the only threat and was quickly vanquished.
But the best was saved for last.
With the Chicks leading 7-0 into the bottom of the ninth and Brown tiring, the Vols scored eight runs to win 8-7. Here's how the sequence played out:
Buddy Gilbert singled, Phil Shartzer hits a double, and Haven Schmidt homers. The score is now 7-3.
Carlos Castillo and Tommy Dotterer each single, and a pitching change is made by Chicks manager Luke Appling as starter Brown is relieved by Bill Pleis.
Marv Blaylock singles to drive in Castillo and the score is 7-4.
Crawford Davidson singles and another pitching change is made for Memphis as reliever Bill Slack comes on.
Altus "Chico" Alvarez hits a single to drive in Dotterer.
Catcher Eddie Irons raps a triple, driving in three runs and Blaylock, Davidson, and Alvarez score. Nashville gets the win, 8-7.
Nashville Tennessean sports writer F. M. Williams thought Irons' bash was going to be caught by Memphis' Toboso.
"Irons' blow was a viciously slammed line drive that took off almost exactly in the direction of center fielder Elio Toboso, and looked for seconds as if it would be caught for the first out.
"Then it did things. First it sliced to the left, and at the same time it began to rise. Toboso didn't touch it as the ball caromed to the center field fence. Three runners came around with Ultus Alvarez bringing up the rear with the winning tally."[1]
In his twelfth appearance of the season, Vols pitcher Howard Rodermoyer came on in relief of Bill Beck in the eighth inning, giving up the Chicks' last run in the ninth but gaining his second win against two losses. Slack took the loss for the Chicks.
Nashville manager Dick Sisler had seen comebacks before, but none such as this one.
"I never saw anything like it," grinned the amazed Dick Sisler after he had showered. "Don't think I've ever heard of anything like it, either.
"Not a man retired, not a walk or an error. No sir, I just don't think anything like that has ever happened before.
"It does prove that old saying though, that a baseball game is never over until the final out."[2]
Sources
Baseball-reference.com
Nashville Banner
Nashville Tennessean
Newspapers.com
Paper of Record
Sabr.org
The Sporting News
Notes
[1] F. M. Williams. "Amazing Vols Rally Beats Chicks 8-7," Nashville Tennessean, May 10, 1959, 9.
[2] Williams.
© 2019 by Skip Nipper. All Rights Reserved.