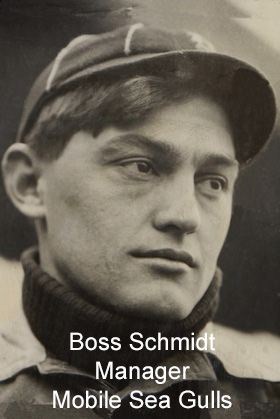 Whether a yarn to fool a sportswriter hungry for the next story in the Billy Martin saga, or the truth about an unconventional way to choose a batting order, in April of 1977, New York Daily News sportswriter Dick Young wrote about how Martin had made his lineup selection a few weeks earlier.
Young said he believed it. "Now, the more Yankees I talk to the more I'm convinced it really happened – either that or we have the greatest conspiracy since Watergate."[1]
"Billy leaves the bench around the fifth inning," (Reggie) Jackson said. "It's the day we're losing to Toronto, our fifth in a row."
Clubhouse man Pete Sheehy corroborates Jackson's story.
"He comes in the clubhouse during the game. I don't know what he has in mind but I write the names down like he tells me, on these yellow slips, and put them in the hat."
"Billy comes back on the bench and tells me to pick out the names: it's gonna be tomorrow's lineup," Jackson said.
Reggie pulls them one-by-one. Randolph, Munson, Jackson, Nettles, Rivers, DH, White, White, Chambliss. Two Whites?
"That's right," Jackson said. "I said to Billy, there's a mistake. He said set the second White aside and we'll see. After Chambliss' name, I said, hey, you forgot Dent. So we decided to put Bucky ninth."
The next day, the lottery lineup won. Then won again, and again. Six consecutive games, until Martin subbed Marty Perez for Nettles at third, and Baltimore won 6-2.
Fifty years earlier, in 1915, Mobile Seagulls manager Charley "Boss" Schmidt used the same trick to determine his batting order against Nashville. This one was no yarn.
On August 19, the Vols visited Mobile to begin a three-game set. In fourth place, Nashville was chasing front-runner New Orleans, seven games behind the Pelicans in the standings. Mobile was in sixth place with a 52-64 record but had won only five while losing 11 during the month and had no hope of finishing in the top half of the standings. Nashville had won three previous games in the gulf city and six at Sulphur Dell, leading the season series nine games to seven.
With 12 hits against nine (Leonard Dobard had three), Mobile out-hit the Vols in the first game of the series, but it took Rube Kissinger's strikeout of pinch hitter Carter Hogg with the bases loaded in the ninth to seal the win for the Nashville, 4-1. Mobile had now lost ten games with the Vols on the year, four in a row going back to their last visit to Sulphur Dell.
Schmidt was ready to try anything. And he did; he allowed the players to draw lots to determine batting positions. The lineup for the game of August 20 was this:
Dobard (shortstop)
Northen (right field)
Neiderkorn (catcher)
Perry (third base)
Holmquist (pitcher)
Burke (left field)
Calhoun (first base)
Miller (centerfield)
Flick (second base)
Even though pitcher Jeff Holmquist allowed only nine hits and batted in the fifth spot in the lineup with four of Mobile's 12 hits, the Vols won again, 7-5. Schmidt's grand experiment ended when he inserted himself back in the lineup as catcher, and the Gulls won over Nashville and their ace Tom Rogers, 6-0.
In reporting Mobile's second loss in the August 21 edition of the Nashville Tennessean and Daily American, sportswriter Blinkey Horn gives his newspaper credit for Boss Schmidt's idea to juggle his lineup accordingly. Horn suggests that when the Seagulls visited Nashville a few weeks ago, the Mobile chief may have read an article in the paper about Alex Pearson, manager of Uniontown (Pennsylvania-Ohio-Maryland League, Class D), who summoned his lineup by drawing numbers from a hat in 1907.[2]
The account had appeared in Nashville's newspaper on August 8, attributed to Frank G. Menke, a sportswriter for Hearst newspapers through the International News Services (INS).
"Some of the big league clubs who are in a hitting slump might imitate the experiment made with wonderful results a few years ago by a minor league manager.
"Alexander Pearson is the manager under discussion. He was handling the Uniontown (Pa.), club and the team was doing everything but winning ball games. Pearson shifted his batting order a half dozen times in the hope that the change would lift the team out of a batting slump. But to no avail.
"Whereupon, Pearson put the names of all his players on a slip of paper and deposited them in a hat. Then he withdrew them for batting position, the first name withdrawn to be the lead-off batsman, the second name to bat second and so on. The club, with its juggled lineup, won the game that day and followed it with seventeen more victories, all in a row."[3]
With several lineup changes during the season, Billy Martin's Yankees won the 1977 American League pennant and World Series. Boss Schmidt's 1915 Sea Gulls finished seventh in the Southern Association. Pearson's 1907 Uniontown Coal Barons finished second in the POML with a 64-43 record, and without those 17 consecutive wins it would have finished much worse.
It is probably best to leave lottery picks to yarns and the lottery and not to baseball lineups.
Sources
Baseball-reference.com
Newspapers.com
Paper of Record
Sabr.org
Sumner, Benjamin Barrett (2000). Minor League Baseball Standings: All North American Leagues, Through 1999. Jefferson, North Carolina: McFarland & Co.
Wright, Marshall D. (2002). The Southern Association in Baseball, 1885-1961. Jefferson, North Carolina: McFarland & Co.
Notes
[1] Dick Young. "Lottery Lineup Wave of the Future?," Press and Sun-Bulletin (Binghamton, New York), April 27, 1977: 34.
[2] Blinkey Horn. "Sporting Views," Nashville Tennessean and Daily American, August 21, 1915: 8.
[3] Frank G. Menke. "Try This, Bill Schwartz," Nashville Tennessean and Daily American, August 8, 1915: 23.
© 2020 by Skip Nipper. All Rights Reserved.