Bucky Dent, who spent 12 years in the majors, most notably with the New York Yankees, will be featured speaker at the 83rd annual Old Timers banquet, scheduled for Sunday, May 16, 2021, at the Sonesta Nashville Airport, formerly the Marriott.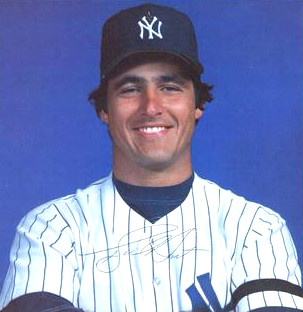 A three-time All-Star, Dent is notable for hitting a three-run home run that gave the Yankees a 3–2 lead in the AL East division tie-breaker game on October 2, 1978, against the Boston Red Sox. The Yankees won the game, 5-4, to earn a spot in the American League championship series against the Kansas City Royals, won by New York three games to one.
In the World Series against the Dodgers, Dent batted .417 on 10 hits in 24 at-bats and drove in seven runs, and was voted Most Valuable Player of the Series. Dent spent his entire 12-year major league career in the American League with the Chicago White Sox, New York Yankees, Texas Rangers, and Kansas City Royals with a .247 batting average and 423 RBI.
Upon retirement, he became a manager in the Yankees organization with Ft. Lauderdale and Columbus and was named New York manager for the last 40 games of the 1989 season before being fired by owner George Steinbrenner after 49 games of the 1990.
He served as a coach for the St. Louis Cardinals, Texas Rangers, and Cincinnati Reds, and managed the Omaha Royals, a Kansas City affiliate, in 2002, and returned to Columbus for three seasons beginning in 2003.
Formed in 1938 by a group of local baseball enthusiasts, the Old Timers organization is one of the oldest such organizations in the United States.
The banquet begins at 6:30 PM and tickets are $75. Fans are encouraged to purchase tickets as soon as possible as seating may be limited due to Covid-19 restrictions. At this time only online purchases may be made at otbaseball.com; call Old Timers president Carter Brown at 615-476-0271 for more information. The Old Timers Baseball Association of Nashville is a 501(c)(3) tax-exempt organization, and all contributions are tax-deductible.
© 2021 by Skip Nipper. All Rights Reserved.