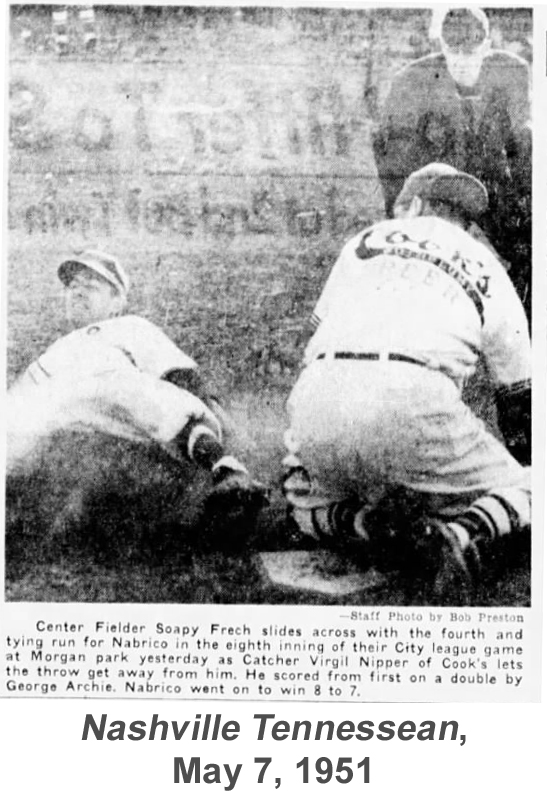 Baseball is in full swing once again – finally – with the Major League season having begun a month ago, and Minor League teams starting up this week. For ages, Opening Day has been celebrated with parades through cities and around ballparks, holidays declared by mayors, and promotions galore to kick off the first game on the schedule.
Sulphur Dell
I have never attended Opening Day at a Major League stadium, but I was at Sulphur Dell for the Nashville Vols' first game of 1963 on April 22, when Nashville returned to organized baseball after a one-year absence with a loss to Macon, 15-4. The team's first home game of the new season drew 7,987 Vols fans to see Nashville's newest entry in the South Atlantic League.
For a 12-year-old whose love of baseball was gaining steam, it was an unforgettable event.
Herschel Greer Stadium
It was exciting 15 years later when I attended the very first home game of the Nashville Sounds in 1978. On April 26 they played at Herschel Greer Stadium, a 12–4 victory over the Savannah Braves. The sellout crowd totaled 8,156 fans.
Nashville's extended hiatus from professional baseball had finally ended.
First Tennessee (now Horizon) Park
Opening Day in 2015 was special, too, when four former Nashville Vols attended the first home game of the season at Music City's new ballpark, First Tennessee Park. Roy Pardue, Bobby Durnbaugh, Larry Taylor, and Buddy Gilbert gathered together for photos and stories of special memories in days gone by.
There were 10,455 fans on hand to greet them. More fans could have attended, but with no room for them, unlike in 1932 when management at Sulphur Dell allowed seating along the outfield hills. The Opening Day crowd that day totaled an amazing 14,502.
Morgan Park
In comparison, the very first Opening Day I attended drew a much smaller crowd. It took place 70 years ago today on Sunday, May 6, 1951, at Morgan Park, only a few blocks from where the Sounds play now.
My Baby Book
How do I know?
My mother, Dorothy Worth (yes, her middle name was for a baseball) Waddell Nipper, kept a baby book on me for many years. Remember those? I recently found mine in a box of things tucked away to keep family records, papers, photographs, and legal documents.
She entered all the necessary information in her beautiful cursive handwriting style: length (19 ¾"), weight (8 lbs. 4 oz.), and first word ("Daddy"). A myriad of other evidence proves my normal existence. Birthday parties, visits with relatives, elementary and high school days, I hold these as treasures both in my memories, but also to see them written.
One is especially important to me: the date of my first baseball game.
It was Opening Day for the amateur City League, and dad, Virgil Nipper, played for Cook's Beer, the sponsor of the team. His team lost to Nabrico, 8-7, on a double by a former pro, George Archie.

With my heart and mind full of nostalgic ruminations, I can only imagine that it was the first time I ever heard the words, "Play ball!"
It still sounds good today.
© 2021 by Skip Nipper. All Rights Reserved.