When someone writes to me to tell me about their connection to Sulphur Dell or to share a memory or two, I am honored. Often the memories are described in only a few words in an email.
Every once in a while I have received a handwritten letter. One of the most descriptive ones came from Irene Speece Thoren some years ago. I was so moved by her memory, I gave her a call and we had a delightful discussion about her life and the years that her father spent playing for the Nashville Vols.
From Indiana to the Majors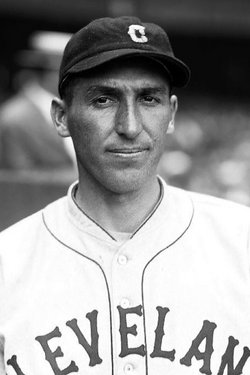 Byron Speece was born in West Baden Springs, Indiana, on January 6, 1897, the youngest of five children. His father, Albert, was a farmer whose family was from Virginia, and his mother, Mary (McDonald), was from Ohio.
He began his baseball career in 1922 with Norfolk (Nebraska State League – Class D) where he was 14-9 before moving to Omaha (Western League – Class A) the following season. He compiled a 26-14 record, gaining the eye of the Washington Senators who signed him for the 1924 season. Playing sparingly, he was used in relief and gained his first start on the final day of the season against the Red Sox. He gave up 12 hits in the 13-1 loss.
Washington captured the pennant and faced the New York Giants, but Speece was called on to pitch just once, in Game Three, when he allowed three hits in his one inning.
The Senators won over the Giants in seven games to take the World Series championship.
On December 12, Speece was traded to Cleveland. He appeared in 28 games and finished 3-5 in 1925, but when he was optioned to Indianapolis after spring training in 1926, it would be four years before he would return to the majors.
Seven Seasons in Nashville
In 1932, he joined the Nashville Vols and would remain on the pitching staff for seven seasons. His won-lost record was 95 – 60, pitching in 217 games and 1,159 innings. During his best seasons in Nashville he won 17, 22, 15, and 22 games.
Dubbed "Lord" Byron Speece by sportswriters, he was also used as a pinch hitter and developed a a technique with a fungo bat that would allow him to hit practice balls to fielders at precise locations.
When he left Nashville, the sub-marine pitcher moved to the northwest and finished his playing career with Portland and Seattle in the Class AA Pacific Coast League for six years.
He died on September 29, 1974 in Elgin, Oregon and was buried at Elgin Cemetery.
The Letter
His daughter Irene shared very special memories about her father's Nashville playing days.
"I remember when my Dad played with the Vols in Nashville, I was in the 4th grade in 1932. We usually went to school in West Baden Springs, Indiana, and then traveled down to Nashville for the summer. We did this every year up through 1937.
"We enjoyed going to the home games. Mother would take us out of school early so we could get to the game a little before batting practice ended. We were allowed to have one ten-cent concession per game. Usually, we chose popcorn.
"We would bet that this would be a ball, a strike, a hit, a grounder, a fly ball, a home run, etc. We passed the popcorn back and forth during the game. I remember the concession man who sold hot dogs walking through the stands singing, "Red hots, red hots, they're already ready and they're all red hot, with a pickle in the middle and an onion on top, red hots, red hots." We got one of those to eat about once per week.
"I have such fond memories of Sulphur Dell and the baseball games there.
"There was one ball game we played with the New Orleans team. They had a catcher named Charles P. George. He slid into second base on a hit and spiked the second baseman. Later in the game, one of our players slid into home and spiked him at the plate. Nothing was done by the umpires for this. Seemed fair to them, I expect.
"Some of the players I remember were Hank Leiber and Phil Weintraub who went up to the major leagues from Nashville. Hank Leiber was so young and good-looking. I, of course, thought he was wonderful. I heard that a number of years later he was hit in the head while at-bat. It caused major problems for him. The baseball league set up an apartment for him in the Los Angeles area with a valet to care for him for the rest of his life. I don't know if that is true or not but hope it was so. That was before batting helmets were invented.
"Others were manager Lance Richbourg, Bill Rodda, shortstop Ray Starr, pitcher James Brillheart, and others I forget today but will remember tomorrow."
Her delightful story of watching her dad pitch for Nashville is a classic, and I have held on to her letter since it arrived. Irene Speece Thoren passed away on March 3, 2013.
In addition to Ms. Thoren's letter and the sources listed below, the writer accessed Byron Speece's biography at https://sabr.org/bioproj/person/by-speece/.
Sources
baseball-reference.com
newspapers.com
sabr.org
© 2021 by Skip Nipper. All Rights Reserved.