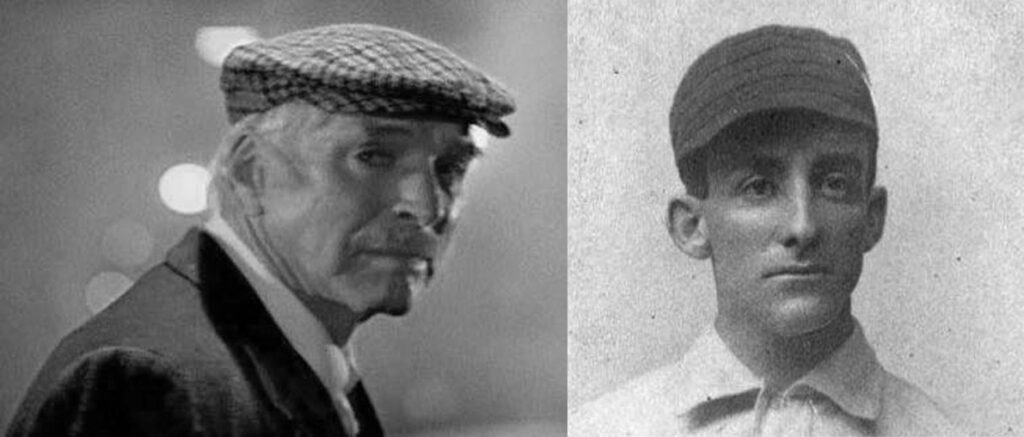 Many of us know the story of Archibald "Moonlight" Graham: he appeared in one game with the New York Giants on June 29, 1905, but never made an appearance at the plate. His character, immortalized by actor Burt Lancaster in the classic movie Field of Dreams, endeared the character to baseball hearts and minds of all ages.
Did you know there was a similar occurrence, this time with a Nashville connection?
First Season in Organized Ball in 1937
Benjamin Garth "Red" Mann was a 6'0″, 155-lb right-handed pitcher who began his professional baseball career in Class-D ball in Rayne, Louisiana in 1937 and 1938. In his first season with the Rice Birds his record was three wins and five losses, but the next season he improved to 14-7.
The next two seasons, he jumped two classifications to the Pensacola Pilots (Class-B) where he was 8-5 in 1939, but he had his best season in 1940 when he had his only 20-win season, earning him another jump in classifications as he was sent to Dallas in the Texas League (Class-A1).
His success from the previous year faltered, as he won only eight games and lost 16, and was demoted to Montgomery in the Southeastern League (Class-B) for 1942. He came within two wins of his personal best with an 18-5 won-lost record and was sent to Knoxville (Southern Association, Class-A1 to finish the season. In five games he was winless, losing two.
Military Service, Then to the Cubs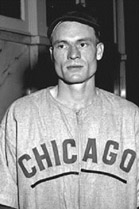 When his two years of World War II military service ended, he returned to baseball and was placed on the major league roster of the Chicago Cubs to begin the 1944 season.
On May 14, 1944, in the second game of a doubleheader against the Brooklyn Dodgers, Cubs manager Charlie Grimm inserted Mann as a pinch-runner for left fielder Lou Novikoff, who had singled. Mann took third on a double by Bill Nicholson and scored on Andy Pafko's single.
Six days later on May 20, Mann was sent to Nashville. For the remainder of the Vols season, he earned a 7-7 record and a 4.88 ERA. It was his only season for Nashville, but for the next five years, he would make it to Triple-A with Oakland, Sacramento, and Seattle before he retired in 1949. His minor league pitching record was 114-86 with a 3.53 ERA over 11 seasons.
Retirement and Death
He became a businessman and owned thoroughbred horses after his retirement from baseball following his baseball days ended.
Born on November 16, 1915, in Brandon, Texas, Mann to Benjamin Franklin and Beulah (nee Dial), he passed away on September 11, 1980, in Waxahachie, Texas. He died at the age of 64 and was buried in Laurel Land Memorial Park in Dallas.
May 14, 1944, was his only appearance in a major league game, and like Graham, did not come to bat. It's a less famous story, of course, but at least Mann scored a run, and "Moonlight" Graham did not.
I wonder who would best portray Mann in his "Field of Dreams" story?
Sources
baseball-reference.com
newspapers.com
Remembering the Evangeline League: Garth Mann, Espn1420, https://espn1420.com/remembering-the-evangeline-league-garth-mann/, retrieved July 5, 2021
sabr.org
© 2021 by Skip Nipper. All Rights Reserved.