NOTE THIS POST CONTAINS A SUICIDE EVENT. IF YOU OR IF YOU KNOW SOMEONE IN CRISIS, Call the National Suicide Prevention Lifeline (Lifeline) at 1-800-273-TALK (8255), or text the Crisis Text Line (text HELLO to 741741). Both services are free and available 24 hours a day, seven days a week. All calls are confidential. Contact social media outlets directly if you are concerned about a friend's social media updates or dial 911 in an emergency.
Sandlot Star
Born on April 6, 1906, in Dexter, Michigan, Benny Frey was a 5' 10", 165-pound righthander. His high school discontinued the baseball program and he turned to local sandlots to learn how to pitch and played for various amateur teams in Ohio, Indiana, and Michigan before signing with the Toledo Mud Hens in 1923 at the age of 17.
A side-arm thrower, he had a sweeping motion that was particularly effective against right-handed hitters. Known as a slow starter in the majors, he had trouble getting into shape at the beginning of each season until the weather was warmer.
Nashville Vols 1926-1929
Frey pitched for the Vols in 1926 (10-9, 4.09 ERA), 1927 (18-9, 4.90), 1928 (13-15, 4.71), and 1929 (22-11, 3.05) before beginning his major league career in 1929. His 22 wins in 1929 tied him with Birmingham's Bob Hasty for the league lead, but Frey gave up the most hits of any Southern Association pitcher with 312.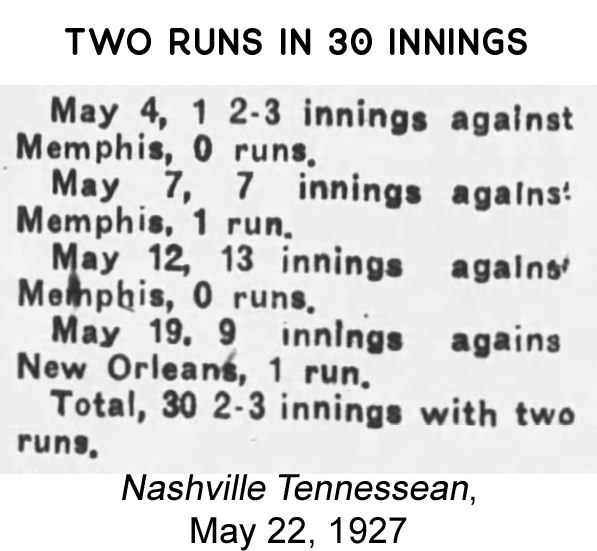 In May of 1927, Frey allowed only two runs in 30 innings pitched during a four-game stretch. In 1928, his season ended on September 5 when he broke his leg at first base in an attempt to keep from being picked off.
Cincinnati Reds 1930-1936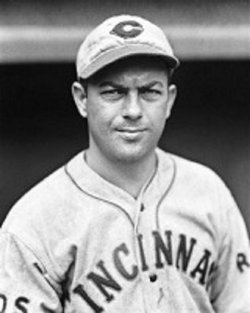 He spent most of the next six years with the Cincinnati Reds, accumulating a 57-82 won-lost record and lifetime 4.50 ERA average.
Demoted to Nashville on April 16, 1937, by Reds manager Charles Dressen, Frey refused to report and was placed on the voluntary retired list for the season. Despondent over arm trouble, he was afraid he would never play again.
Death
On November 1, 1937, former Nashville pitcher Benny Frey is found dead of an apparent suicide at his sister's home in Spring Harbor Township, Michigan. An avid fisherman, Frey was survived by his mother and 10 siblings. He was buried in Woodland Cemetery in Jackson, Michigan.
Sources
Baseball-reference.com
Find-a-grave.com
Nashville Tennessean
Newspapers.com
SABR.org
Todayinbaseballhistory.com
Along with SABR's Bio-Project on Benny Frey, the author referenced "The Southern Association in Baseball, 1885-1961 (North Carolina; McFarland & Co., 1991) by Marshall D. Wright
© 2021 by Skip Nipper. All Rights Reserved.