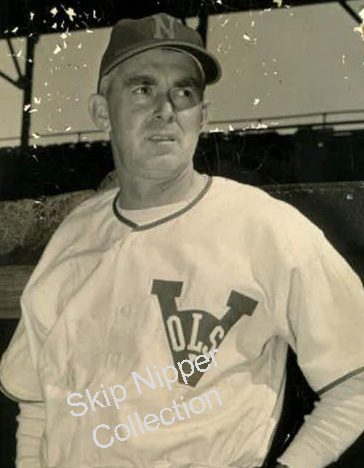 Larry Gilbert was born 130 years ago today on December 3, 1891.  was born on December 3, 1891. A native of New Orleans, he played two seasons in the major leagues with the Boston Braves, including the famous 1914 "Miracle Braves" pennant-winning team. In his only appearance in the World Series against the Philadelphia Athletics, he drew an intentional walk.
He returned to New Orleans to play for the Pelicans, and later managed the club to four Southern Association championships and Dixie Series titles. He became manager and part-owner of the Nashville Vols in November of 1938. Once his managing career ended, he moved to the front office in 1949 before retiring in 1955.
Gilbert's Nashville teams won six Southern Association titles and three Dixie Series championships.
His entire managerial career can be found here: http://www.neworleansbaseball.com/articles/pelicanbriefs/LarryGilbert-ManagerRecord.pdf
In his 25-year managing career, he finished with 2,128 wins and 1,627 losses. The father of baseball-playing sons Larry, Jr., Charlie, and Harold ("Tookie"), Gilbert passed away on February 17, 1965, at the age of 73, and was buried in Greenwood Cemetery in his hometown.
© 2021 by Skip Nipper. All Rights Reserved.