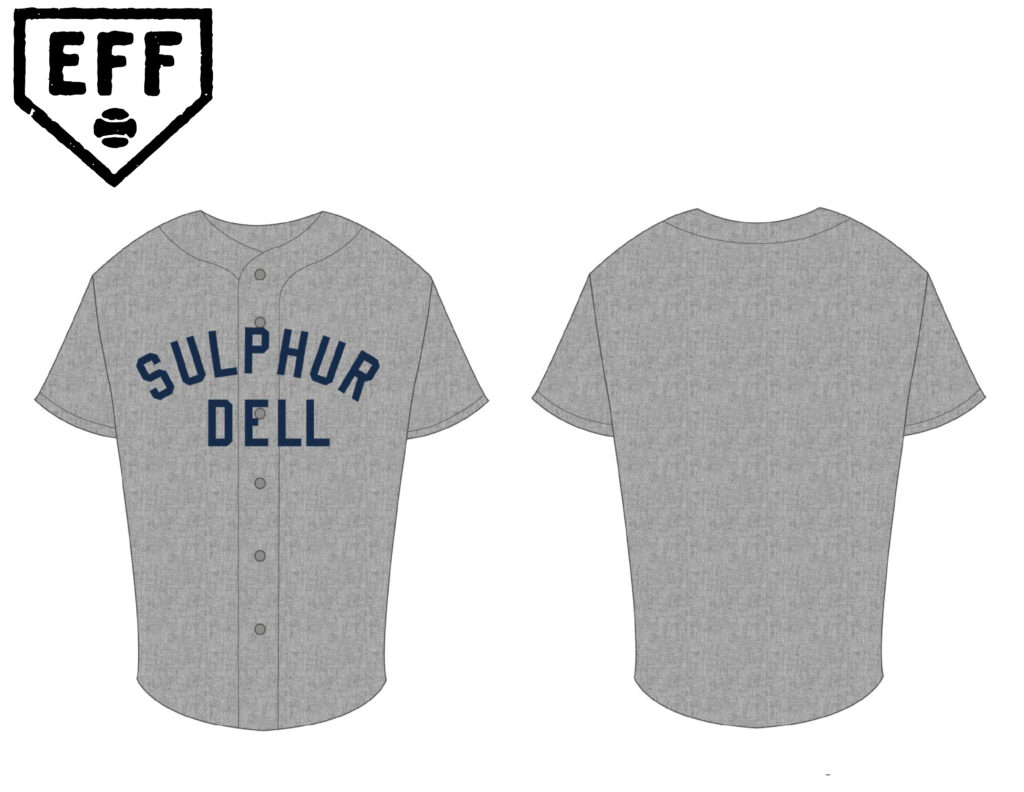 Made in the USA
I've had many requests to offer an Ebbets Field Flannels jersey for Sulphur Dell, and now, it's here! Here are the features:
Authentic heather gray wool flannel
Standard collar
Set-in sleeves
Navy lettering
Button front
Sizes: Small through 3XL (*we recommend sizing one size down)
Nipper's Embroidery Exclusive by Ebbetts Field Flannels
Regular Price: $245
On sale now!
Free Shipping!
Introductory Price
This is a pre-sale, which means orders are being taken for delivery on or about April 15 for orders placed by February 15. The regular price is $245 (there is an upcharge for 2XL and 3XL), but I'm introducing this special jersey at 15% off on orders placed through Nipper's Embroidery. No coupon or discount code necessary, pricing is already discounted for you!
Weaving local color and history Into an array of products as timeless as the Game Itself, Ebbets Field Flannels is the premier vintage sportswear supplier for pre-1980s Minor and Negro League Baseball to Collegiate sports. 100% Authentic Apparel.
Nashville's Famous Sulphur Dell™
Nashville's famous ballpark was home to the Nashville Seraphs, Tigers, Blues, and Centennials in the 19th Century, and the Nashville Vols between 1901 until 1963, and the Nashville Elite Giants, Black Vols, Cubs, and Stars in the Negro Leagues.
Commemorate your love for "Baseball's Most Historic Park Since 1870″™ by wearing your own Sulphur Dell™ jersey to the ballpark!
More items coming soon. Thank you!
---
Sulphur Dell™ and Sulphur Dell Baseball's Most Historic Park Since 1870™ are trademarks by Skip Nipper. All Rights Reserved.