General Manager Skim Newcomb announced this morning that Sulphur Dell will undergo new construction at the end of the season that will transform the facility from an open-air ballpark to one with a roof. The project will take approximately five months to complete.
"This upgrade has been discussed for the past 70 years, and the board of directors of Sulphur Dell has decided it is time to proceed. Enclosing the grandstands and field with a permanent structure will allow us to add more dates to our entertainment calendar," said Newcomb. "We want our fans to experience baseball and other events without the worry of potential rain-outs or other weather-related issues."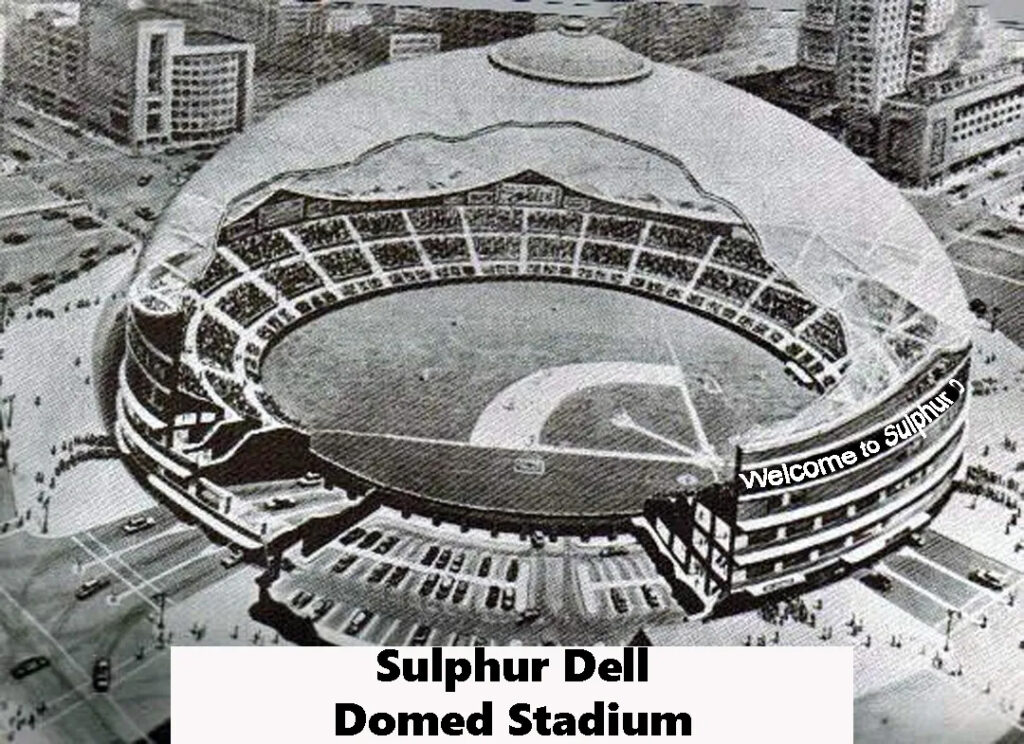 Roads surrounding the area will be closed for the entire construction period from October until completed. Traffic will be re-routed to ease the disruption for Nashville travelers, but Newcomb feels the detours are a small price to pay.
"Once the project is finished and our fans see the features of the new Sulphur Dell, they will forget about the inconvenience of construction," he said. "The luxury of attending a game in an air-conditioned building as the summer temperatures rise, then being able to view a star-lit sky when it's not raining – I mean, can you imagine how great that will be?"
Drawings were not made available, but a full rendition of the project should be ready for public viewing by the Fourth of July. However, there will be two roof panels that will open in the middle to a 45-degree angle on either side. It has not been determined whether the structure will open from a north-to-south or east-to-west direction.
"The complete details have not been worked out at this time," explained Newcomb. "I guess you could say it's an open-ended discussion with the architect and contractors."
© 2022 by Skip Nipper. All Rights Reserved.