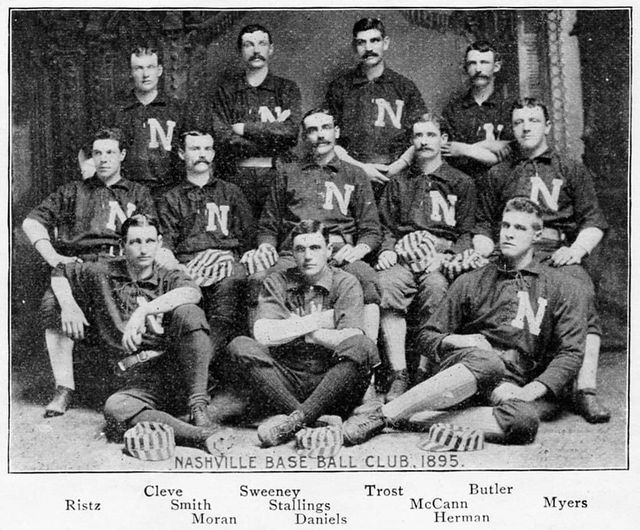 On June 26, 1895, Nashville won three games against Little Rock in one day. Due to the previous day's double header being rained out, the first game was scheduled for 10 AM, but only two opposing players show up. The Rose-bud's manager, Dick Gorman, explained that his team refused to play three games in one day, but umpire Cline calls a forfeit in favor of Nashville.
The afternoon games are won by Nashville, named the Seraphs, 17-7 and 8-5. Player-manager George Stallings would lead the club to first place in the Southern League at season's end.
© 2022 by Skip Nipper. All Rights Reserved.