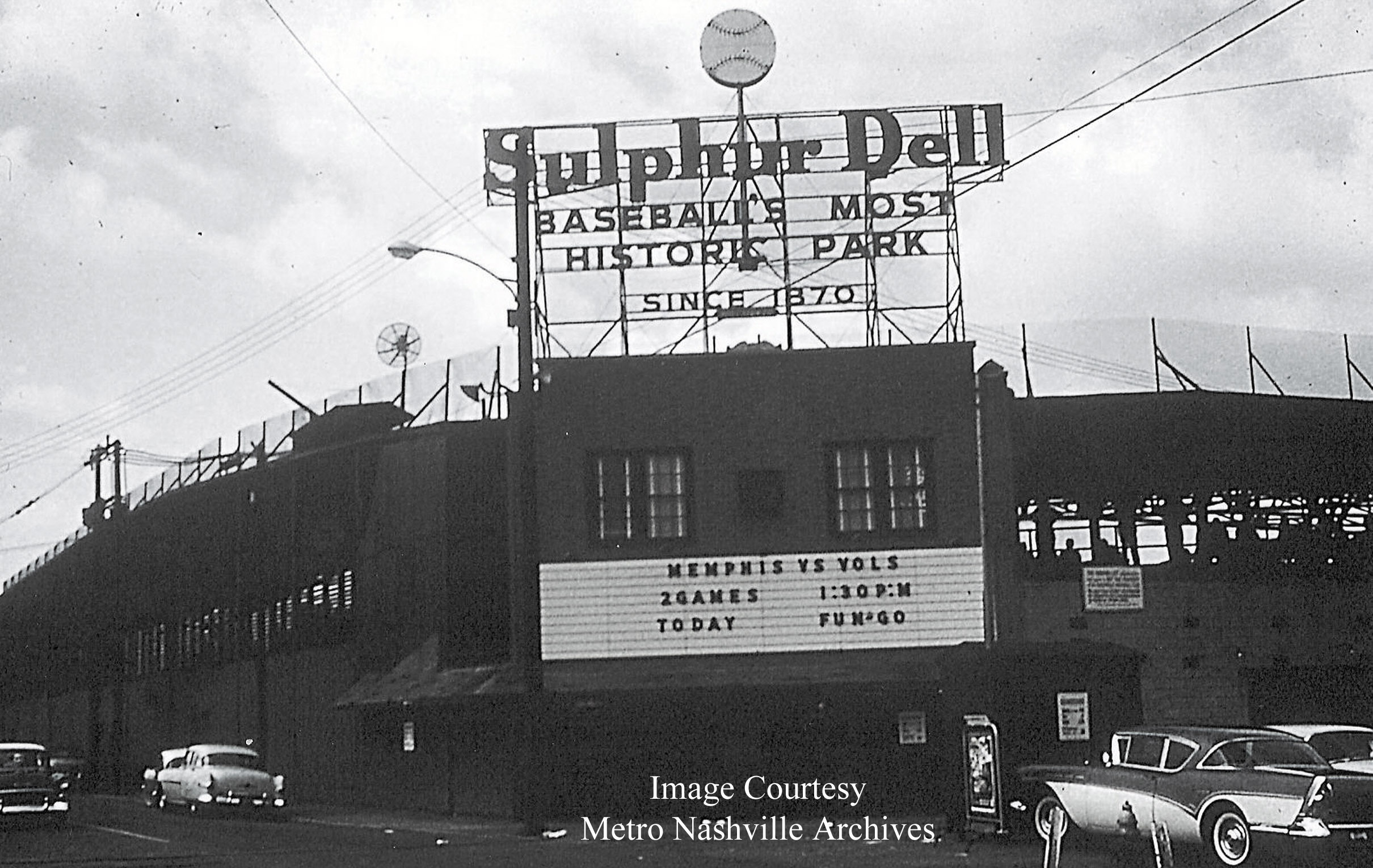 Bill McCarthy was hired in 1955 by team owner Ted Murray to become general manager, replacing Larry Gilbert, who had returned to his home in New Orleans. Before the next season began, McCarthy made major upgrades to Sulphur Dell:
He had the entire infield rebuilt, and the area behind home plate was raised 18 inches to give the catcher more maneuverability in fielding foul balls
Every grandstand seat was repainted: green for general admission, and orange for reserved seats.
He improved and enlarged the concession service area.
A new marquee was installed over the main entrance to inform fans of the game time and visiting club.
To advertise baseball and Sulphur Dell, a new 35-foot neon sign was installed atop the main grandstand entrance with "Sulphur Dell, Baseball's Most Historic Park Since 1870" in large letters. Above the entire sign was a baseball with the word "Vols", and when lighted the ball club was in town. When not lighted, there will be no game that date.
Perhaps the most daunting thing he did was eliminate the steep embankment in right field to a gentle slope, with 500 loads of dirt hauled in to make the slope easier to maneuver. Unchanged is the distance from home plate to the right-field fence at 262 feet.
A second row of billboards in right field was added.
Hear about the renovations to Nashville's famous ballpark by tuning in to the latest Skip's Corner podcast episode: https://www.buzzsprout.com/1966141/11342030
© 2022 by Skip Nipper. All Rights Reserved.