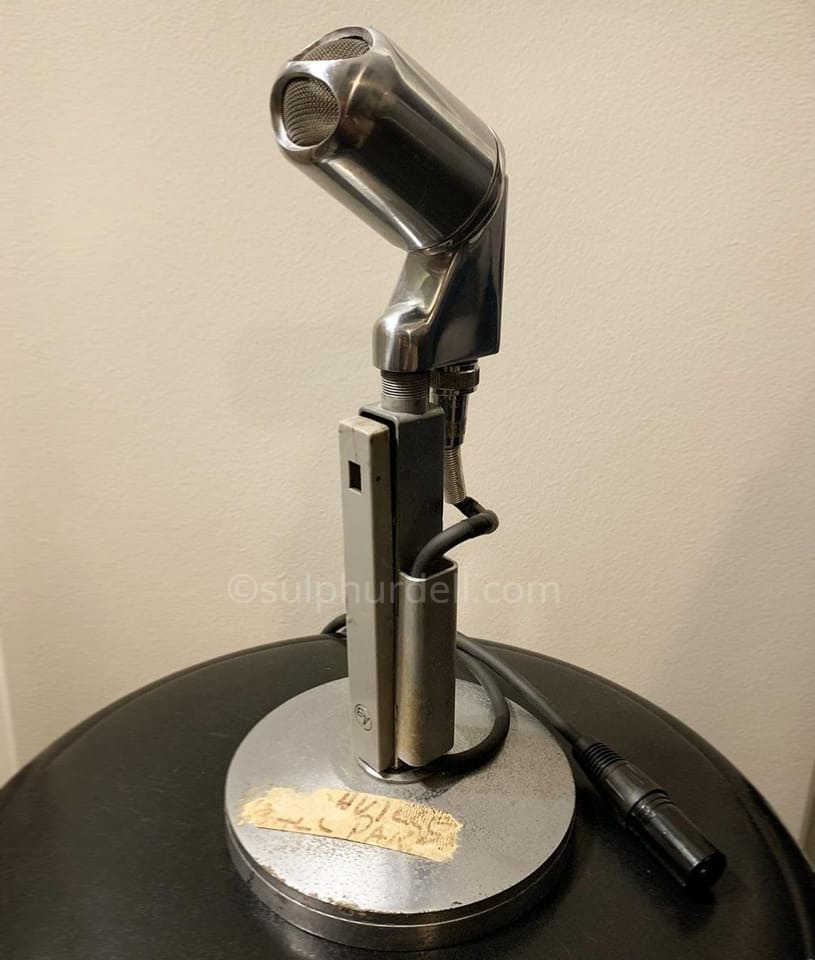 When I acquired the microphone from the Sulphur Dell press box some years ago, little did I believe it could be used as a source of recording. Skip's Corner episodes are produced by David Nipper, a digital wiz, and his expertise includes hands-on revitalization of electronic devices, one of which is the microphone from Sulphur Dell's press box used in the October 3, 2022 episode.
Listen to this episode of Skip's Corner on Monday morning beginning at 9 am (Central) on Spotify.
Considering the hands and voices who have used the devise over the years, one name came to mind: Larry Munson, who was first was named announcer of Nashville Vols games for radio station WKDA in 1947, the first time since 1943 Nashville's home and road games were to be broadcast.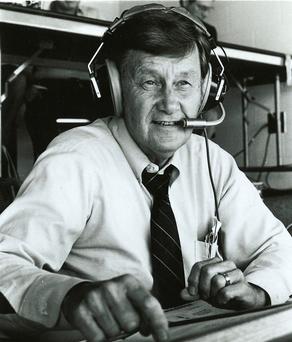 Born in Minneapolis, Minnesota, his career path began at Moorhead State Teachers College, and after his discharge from military service, took a broadcaster course. A subsequent job in Cheyenne, Wyoming, led him to Nashville where he endeared himself to local fans with his unwavering support for the home team.
His success in Nashville was the framework for his move to Atlanta and Athens, Georgia, where he became the voice of Atlanta Braves, Atlanta Falcons, and Georgia Bulldogs football and basketball games.
Although he passed away in 2011, he is still remembered by local fans for his gravely delivery, and often for an on-air faux pas in 1948.
Sources
Ancestry.com
Baseball-reference.com
Findagrave.com
Nashville Banner
Nashville Tennessean
Newspapers.com
© 2022 by Skip Nipper. All Rights Reserved.