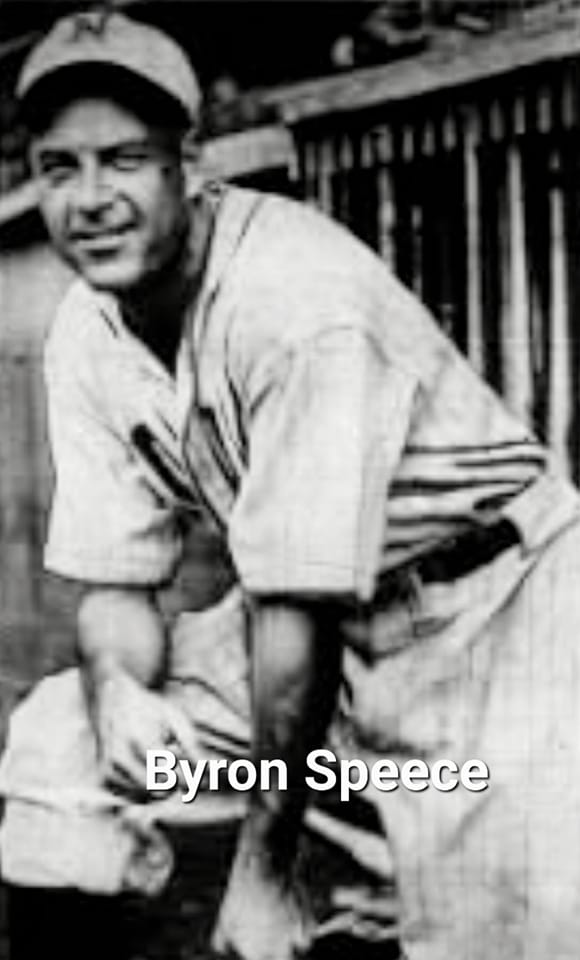 January 6, 1897 – Today is the birthday of Byron "By" Speece. The right-handed submariner was 85-60 for Nashville from 1932-1938. His best year was 1936 when he had a 22-9 record.
He had previously pitched for Washington and Cleveland in the American League (1924-26) and the Philadelphia Phillies (1930).
After his stint with the Vols, Speece moved to the Pacific Coast League, pitching for Portland and Seattle from 1940 to 1945.
He was 48 years old during his last year of professional baseball, and died on September 29, 1974.
In addition to sources listed below, a letter received from Speece's daughter, Irene Speece Thornton, was used in preparing this article and may be found here.
Sources
Baseball-reference.com
Nashville Banner
Nashville Tennessean
Newspapers.com
© 2023 by Skip Nipper. All Rights Reserved.