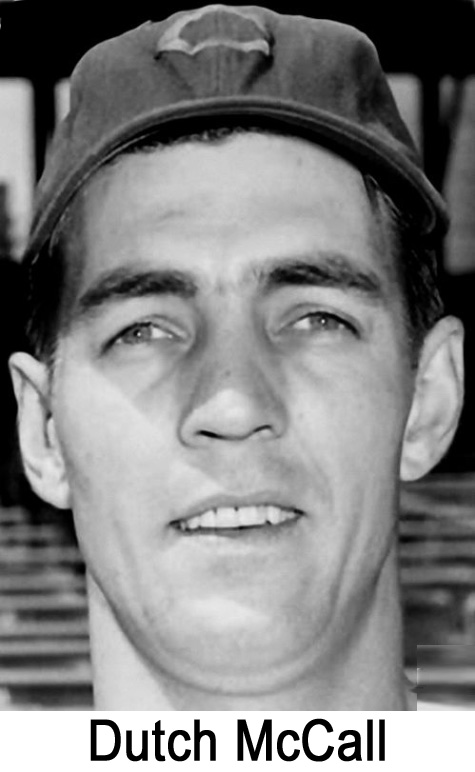 Twenty-seven years ago today, on January 8, 1996, former Nashville Vols pitcher Robert "Dutch" McCall passed away in Little Rock, Arkansas. Born in Columbia, Tennessee, on December 27, 1920, McCall spent three seasons with Nashville in 1942, 1943, and 1946 after a two-year stint in military service during World War II where he rose to the rank of corporal.
In his first three seasons in organized ball he was mostly an outfielder, but upon signing with the Nashville Vols manager Larry Gilbert converted him to a pitcher. In his first two seasons with the Vols, his combined pitching record was 15-11.
But when he returned to the ball club in 1946, he had an exceptional season. On April 30th, he tied the Southern Association record for strikeouts in a game with 17 and for the season he led the league in strikeouts with 179 as he finished 12-9.
He earned a call-up to the Chicago Cubs for the 1948 season, where he went 4-13 in his only year in the majors. He won his first start against the Cincinnati Reds at Crosley Field on April 27, then had 13 consecutive losses to set a Cubs record that still stands before winning his last three in a row to end the season.
McCall retired from professional baseball in 1954, and is buried in the Little Rock National Cemetery.
Sources
Baseball-reference.com
Nashville Banner
Nashville Tennessean
Newspapers.com
sabr.org
© 2023 by Skip Nipper. All Rights Reserved.