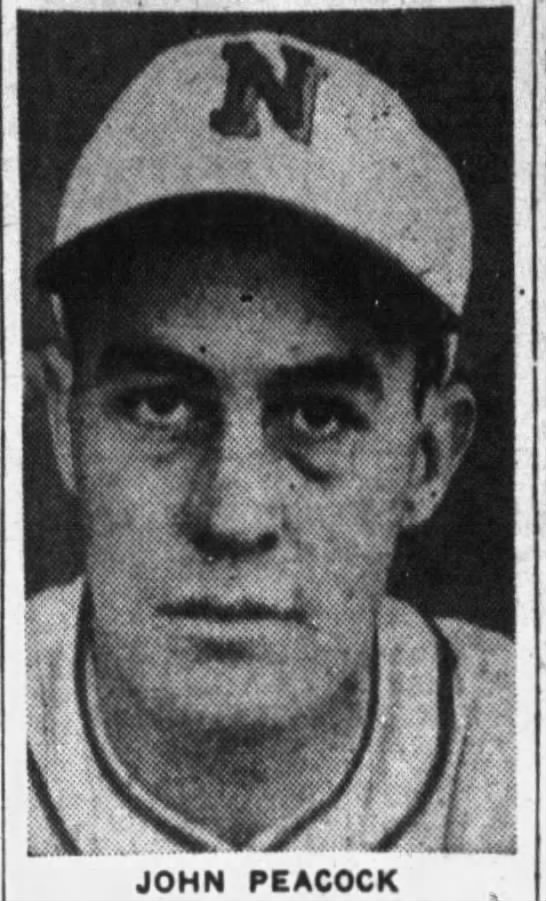 On January 10, 1910, 113 years ago today, former Nashville player Johnny Peacock was born. He shared catching duties with Paul O'Malley for the Vols in 1936, but also played second base and the outfield.
His first two seasons in 1933 and 1934 were spent at Wilmington (Piedmont League – Class B), 100 miles south from his home in Fremont, North Carolina. The next year he was at Toronto and was invited to spring training in 1936 with Cincinnati. When he did not make the Reds roster, he was sent to Nashville where he batted .334. Out of his 131 hits, 27 were doubles.
On September 5, he was named to the Southern Association All-Star team.
In 1937, he was elevated to the majors where he was a utility catcher for nine seasons with the Boston Red Sox, Philadelphia Blue Jays, and Brooklyn Dodgers. Known as a dependable pinch-hitter, Peacock had one career home run in the big leagues. In 1946 he became player-manager for the New Orleans Pelicans for one season before retiring from baseball.
Peacock died of a heart attack on October 17, 1981, at the age of 71 and was buried in Elmwood Cemetery in his hometown of Fremont.
Along with sources shown below, the author referred to Bill Nowlin's biography about Peacock and his year with Nashville. It may be accessed here.
Sources
Baseball-reference.com
Nashville Banner
Nashville Tennessean
Newspapers.com
Sabr.org
© 2023 by Skip Nipper. All Rights Reserved.