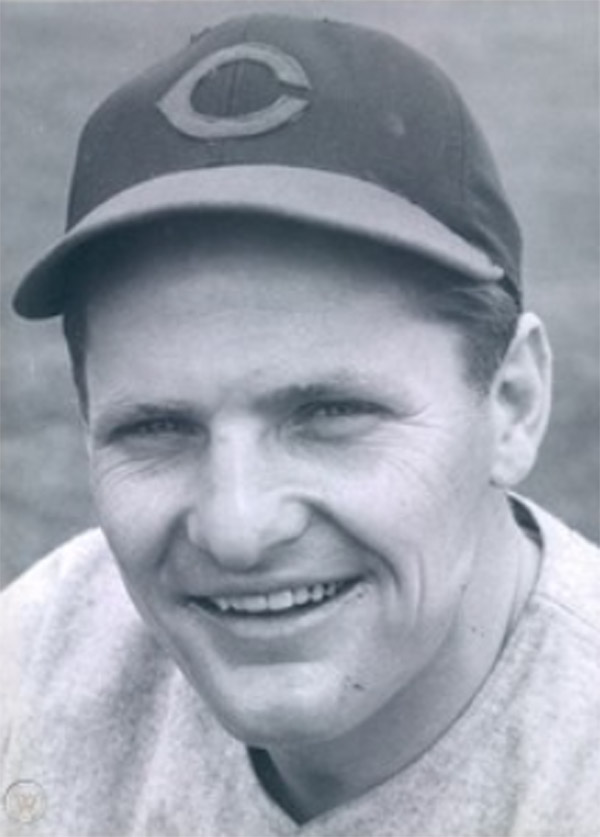 Vols manager Charlie Dressen brought Bert Haas to Nashville for the 1938 season to fill the first base position. Haas had only 17 games in two seasons under his belt with Brooklyn, but in alternating those with two strong minor league years with averages of .361 and .328, Haas was the right fit.
In his first season under Dressen's tutelage, the first baseman just missed the Southern Association batting title by a single hit to Atlanta's John Hill, .3377 to .3378. The next season, Larry Gilbert came on board to lead the ball club and retained the 5'11", 178-lb. Haas as his first baseman in an infield that included Johnny Mihalic at second, Woody Williams at shortstop, and Bill Rodda at third.
Big Game at Sulphur Dell
One of Haas' best games came on July 5, 1939, in a home game at Sulphur Dell,, won by the Vols over the Knoxville Smokies, 9-0. Haas hit a double off the leftfield wall, a triple to the left-centerfield fence, another double to left, and a single off the rightfield wall.
On the final night of the 1939 season against Memphis, Haas has three hits to move him into first place, winning the Southern Association batting title over Knoxville first baseman Babe Young, .365 to .364.
1947 National League All-Star
Haas spent portions of nine seasons in the major leagues with the Dodgers, Reds, Phillies, Giants, and White Sox. In 721 games, Haas posted a .264 batting average (644-for-2440) with 263 runs, 22 home runs, 263 RBI, 51 stolen bases and 204 bases on balls.
He had his first hit as a member of the Brooklyn Dodgers as a pinch hitter for pitcher Luke Hamlin in the third inning of a game on Wednesday, September 15, 1937. He singled against Gene Schott but did not score.
In 1946 as a member of the Reds, Haas led the National League in double plays turned as a first baseman, and in 1947 was selected to the National League All-Star team. In the bottom of the third in the game played at Wrigley Field on July 8, in front of 41,123 fans, Haas singled off Hal Newhouser.
Had Long Minor League Career
His minor league career included stops in Beatrice (Nebraska), Clinton (Iowa), Milwaukee, Montreal, Columbus (Ohio), Minneapolis, Oakland, St. Paul, Albay, High Point-Thomasville (North Carolina), Wenatchee (Washington), but he had no better seasons than his two spent with Nashville.
Born on February 8, 1914, in Naperville, Illinois, after retirement from active status he managed for six seasons in Albany, High Point-Thomasville, Clovis (New Mexico), Monterrey (Mexico), and Lakeland (Florida). Haas passed away on June 23, 1999, at the age of 85.
Sources
Baseball-reference.com
Nashville Banner
Nashville Tennessean
Newspapers.com
Retrosheet.org
Sabr.org
© 2023 by Skip Nipper. All Rights Reserved.