Thirty-one years ago today, on April 21, 1990, Johnny Beazley passed away from cancer at the age of 71. Born in Nashville on May 25, 1918, he was a four-year letterman at Hume-Fogg High School, and after four seasons of minor league ball, he broke into the majors with St. Louis in 1941, pitching in one game.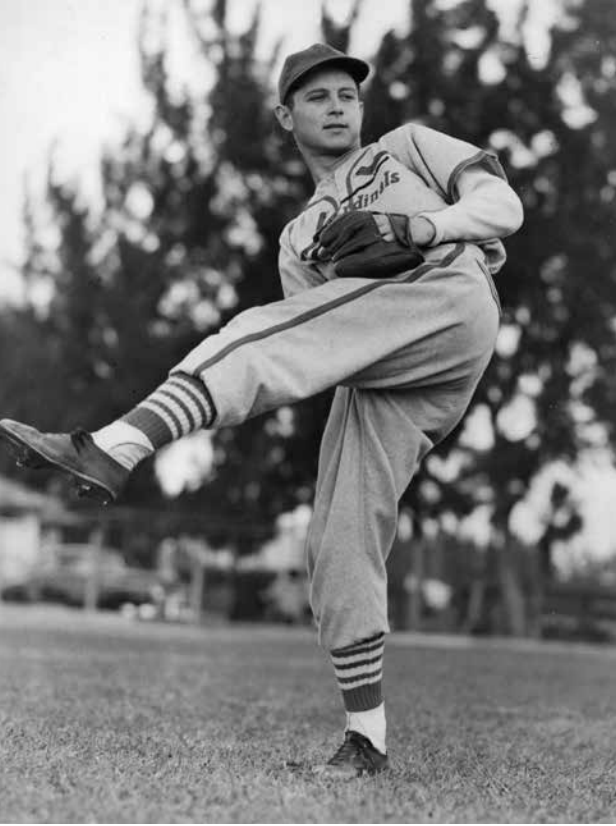 As a rookie in 1942, Beazley was 21-6 with a 2.13 ERA for the Cardinals, and pitched two complete-game wins, allowing only five earned runs, against the New York Yankees in the World Series.
He enlisted in the Air Force after the season, and hurt his arm while pitching for an Army team. In 1946, he attempted to regain his pitching form with St. Louis but won only nine games the rest of his career.
"Johnny (Beazley) had everything to be a great pitcher. He had confidence, courage, control, a good fastball and a good curve. If he hadn't hurt his arm, he would have had many, many big years." – Stan Musial in The Man's Own Story (Musial & Broeg, 1964).
Beazley played for the Nashville Vols briefly in 1949 and retired in 1951. When he returned to his hometown of Nashville, he played in amateur leagues and opened a local beer distributing business.
He served on the Metropolitan Nashville Council from 1974 to 1976. He was inducted into the Tennessee Sports Hall of Fame in 1977, and in 2005 was elected to the Metropolitan Nashville Public Schools Sports Hall of Fame. He died at his home and was buried at Mt. Olivet Cemetery in Nashville.
Sources
Baseball-reference.com
Nashville Banner
Nashville Tennessean
newspapers.com
Sabr.org
The Sporting News
© 2021 by Skip Nipper. All Rights Reserved.