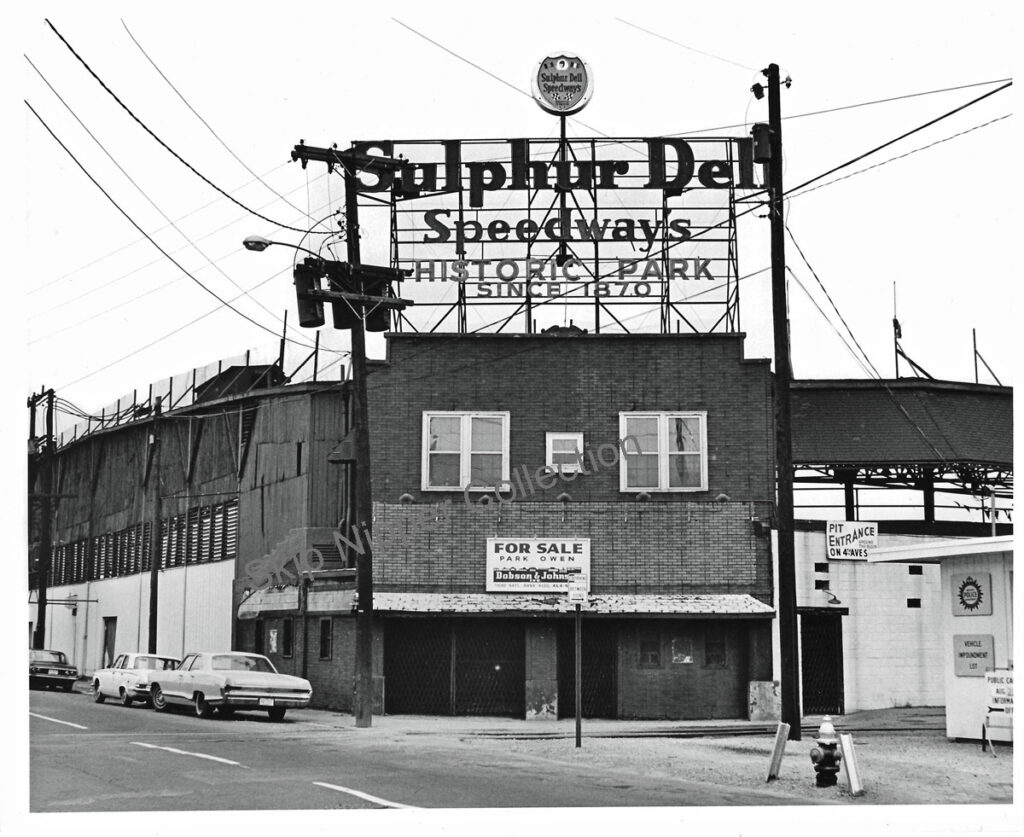 When the Southern Association disbanded after the 1961 season, Sulphur Dell sat silent for one year until Nashville Vols ownership resurrected the team in the South Atlantic League in 1963. It was not a successful attempt to keep professional baseball at Sulphur Dell. Facing a deficit of almost $22,000 and with final season attendance figures of 52,812 fans, on September 16 the directors of Vols, Inc. surrendered their South Atlantic League franchise without a dissenting vote
Faron Young Agrees to Purchase Ballpark
Used only for amateur and barnstorming baseball games along with the circus and concerts in 1964, it was purchased that year by Country Music singer Faron Young and racing enthusiast and local investor Peter Page, looking to convert Sulphur Dell into a speedway in time for the 1965 racing season.
Young was head of The Dell, Inc. which had agreed to purchase the property for $276,000. Only eleven races were held in eleven weeks and the venue closed down due to low attendance. On November 29, 1965, Young settled a personal loan in the amount of $20,000.00, but the total amount owed to Vols, Inc., the previous owner, was $35,777.46.
Back on the Market
Once again, Sulphur Dell was placed on the market for sale. With few options for saving the historic ballpark, it was demolished in 1969. (Image: Nashville Tennessean, Dale Ernsberger, staff photographer)
© 2023 by Skip Nipper. All Rights Reserved.
#sulphurdell #nashvillevols #nashvillebaseball #southernassociation #southatlanticleague #faronyoung #petepage