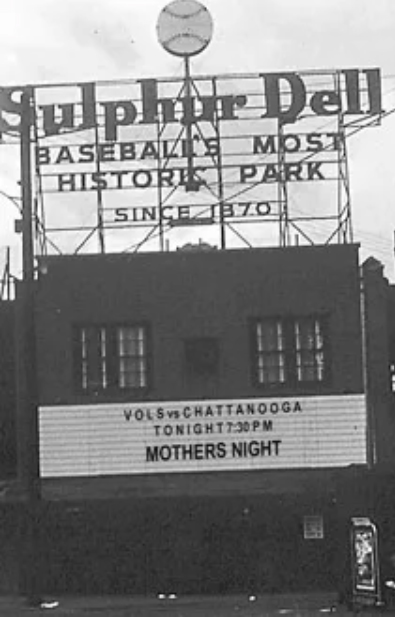 Mother's Day is a special celebration in the United States, commonly attributed to Anna Jarvis. She held a tribute to her mother in Grafton, West Virginia, at St. Andrew's Methodist Church in 1908. Congress failed to approve a proposal that year to make Mother's Day an official holiday, but in 1914 President Woodrow Wilson signed a proclamation designating it for the second Sunday in May; Hallmark began selling Mother's Day cards 100 years ago this year.[1]
Some pretty amazing baseball feats have occurred on the day especially designated for moms.
On May 9, 2010, Oakland A's southpaw Dallas Braden tossed a perfect game against the Tampa Bay Rays. He had lost his mother to cancer, but his grandmother who raised him attended the game. It was MLB's 19th perfect game; recently Braden admitted he was hungover when he accomplished his.
Other Mother's Day deeds include Cincinnati's Joey Votto, who had a walk-off grand slam to become the first MLB player to do so. In 1978 Dave Kingman hit the game-winning home run in the 15th inning for the Chicago Cubs, his third of the game, and Reds catcher Ernie Lombardi was six-for-six in a nine-inning game on Mother's Day in 1937.
Willie Mays returned to New York on Mother's Day in 1972, and hit a game-winning home run in his first appearance as a member of the Mets.
The rare feat of a pitcher having an "immaculate inning," three strikeouts on nine pitches, was performed by Washington Nationals right-hander Max Scherzer on Mother's Day, May 14, 2017. Phillies' hitters César Hernández, Odúbel Herrera and Aaron Altherr each struck out on three pitches.[2]
That same year, New York Yankees great Derek Jeter chose May 14 as the day to have his number 1 retired.
"It was my choice," Jeter told Yankees Magazine. "I thought it would make it even more special. I have close relationships with my entire family, but I thought it was a great opportunity to do something special for my mom. She's been very important to me, always being positive and telling me from a young age that I could do anything I wanted to do, as long as I worked hard at it. I thought it was a good day to not only acknowledge my entire family, but especially my mom."[3]
In the last Nashville Vols season at Sulphur Dell in 1963, the ball club honored mothers, but not on Mother's Day even though President John F. Kennedy had proclaimed it:
"… do hereby request that Sunday, May 12, 1963, be observed as Mother's Day, and I direct the appropriate officials of the Government to display the flag of the United States on all Government buildings on that day."[4]
There was a good reason: the team was to be on the road in Asheville that weekend. Instead, Thursday, May 9, was selected as the date to give special recognition designated as "Mothers Night", a night game against Chattanooga. Wives of Nashville players were to provide corsages to the first 25 moms entering the park. Prizes were also to be awarded, including six cases of soft drinks, two hams and an FM radio. The biggest prize was a $150 Cain-Sloan department store gift certificate to the mother who attended with the most children. There was a catch: they had to be her own; no rounding up of the neighborhood kids and hauling then to the ballpark to capture the prize under false pretenses would be allowed.
Nashville won the game over the Lookouts, 5-4, moving the Vols into a tie for second place. Marv Staehle hit safely in his tenth straight game and a sacrifice fly by Don Ross in the seventh inning sent home the winning run. But the crowd was very disappointing, as only 945 fans were in attendance on a pleasant 60-degree night. Among them was Mrs. Gus Garr of Donelson and her husband, along with their 12 children, ages one to 16. She won the gift certificate from Cain-Sloan for the most children.
At 86 years of age, Mrs. Dennis J. (Otillia) McBride, mother of local amateur player and coach Junie McBride, was the oldest mother attending. Her award was a Bulova watch, presented by jeweler Harold L. Shyer.
When one thinks about how low the attendance was at the game, consider the Garr family; should five more families of 14 shown up, the turnstiles would have registered over 1,000 chilly Sulphur Dell fans on that evening to celebrate mothers.
Let's give credit to Anna Jarvis, Presidents Wilson and Kennedy, and the mothers who did show up on a cool May evening at Sulphur Dell. It was still a considerate and memorable observance of Nashville's mothers at the ballpark.
Sources
baseball-reference.com
Nashville Banner
Nashville Tennessean
newspapers.com
Notes
[1] "Mother's Day," Hallmark website, https://www.hallmark.com/mothers-day/, retrieved May 9, 2020.
[2] "Relive MLB's all-time greatest holiday feats," MLB website, https://www.mlb.com/news/mlb-s-all-time-greatest-holiday-feats-c263987630, retrieved May 9, 2020.
[3] "Jeter shares ceremony with Mother's Day," New York Yankees website, https://www.mlb.com/yankees/news/derek-jeter-set-for-ceremony-on-mother-s-day-c229998752, retrieved May 9, 2020.
[4] "Proclamation 3535—Mother's Day, 1963," The American Presidency Project, https://www.presidency.ucsb.edu/documents/proclamation-3535-mothers-day-1963, retrieved May 9, 2020.
© 2020 by Skip Nipper. All Rights Reserved.