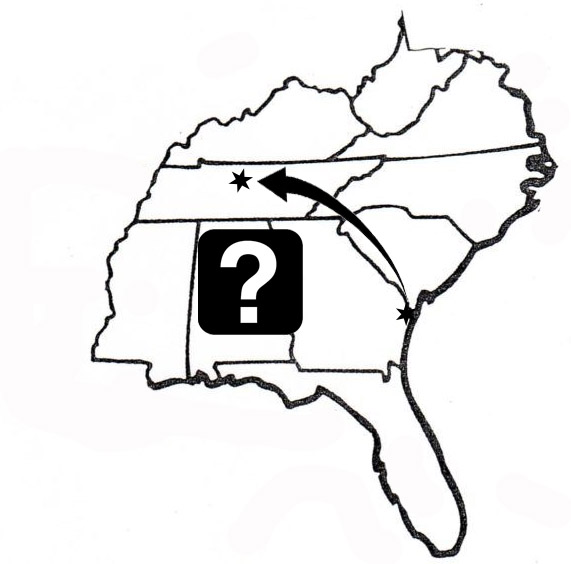 Owners of the Nashville ball club were willing to do anything to gauge fan interest in bringing professional baseball back to Sulphur Dell. On July 3, 1962, a meeting of the executive committee of Vols, Inc., was held to make plans for a regular season, three-game series between South Atlantic League rivals Savannah and Charlotte at Sulphur Dell.
It proved fruitless.
Savannah had low ticket sales due to the boycott of Negro fans who protested segregated seating arrangements. Club owner Bill Ackerman was entertaining the thought of moving his club to the former home of the Vols.
Officials of Vols, Inc. were receptive, as long as the project used no funds currently in their own corporate treasury, and under the following conditions:
· Nashville would provide the ballpark, lights, water, and bathroom facilities at no charge.
· Vols, Inc. would retain all concession profits.
· The Savannah ball club would be allowed $2,000 in expenses, with all profits split 50-50 with the Nashville ownership group.
Under those terms, Ackerman decided not to pursue the matter and in a conference call with SALLY league president Sam Smith declared the experiment would not take place.
Jack Norman, chairman of the board, said Vols, Inc. would remain open to discussions with Savannah even though Joe Sadler, president, had been in contact with former Nashville general manager Bill Harbour about the possible transfer of the Portsmouth (Virginia) franchise in the South Atlantic League to Sulphur Dell for 1963.
Without professional baseball after the Southern Association's decline the previous season, a league which Nashville had been a member of during its existence from 1901-1961, the Vols would join the South Atlantic League for a final season in 1963.
Note: Due to continued failing attendance, Ackerman will move Savannah's last eight home games to Lynchburg, and the club will move to the Virginia city for the 1963 season.
Sources
Nashville Banner
Nashville Tennessean
Newspapers.com
baseball-reference.com
The Sporting News
© 2020 by Skip Nipper. All Rights Reserved.